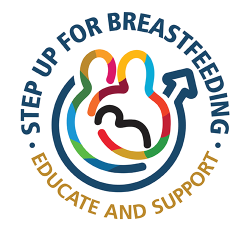 WORLD BREASTFEEDING WEEK 2022 (#WBW2022)
#WBW2022 will focus on strengthening the capacity of actors to protect, promote and support breastfeeding across all levels of society. These actors make up the warm chain of support for breastfeeding. Target audiences for the #WBW2022 campaign include governments, health systems, workplaces and communities. Together, we need to inform, empower and strengthen our capacity to create and sustain breastfeeding-friendly environments for families. Breastfeeding is key to effective implementation of sustainable development strategies especially in a post-pandemic world, as it improves nutrition, ensures food security and reduces inequalities between and within countries. 
The theme is aligned with thematic area 1 of the WBW-SDG 2030 campaign.
Watch this space for #WBW2022 campaign materials!